DiviTum® TKa has received a FDA 510(k) clearance in the US
US Food and Drug Administration. July 2022 510(K) Clearances. US FDA website. Published July 29, 2022.

DiviTum® TKa is CE marked according to IVDD and the transitional provisions in Article 110, IVDR 2017/746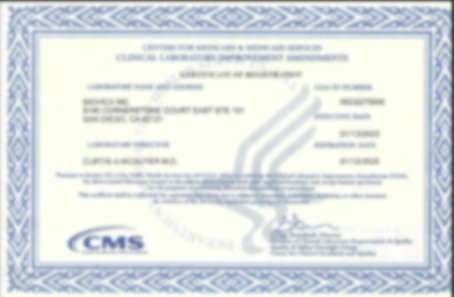 Biovica's laboratory in San Diego, CA has received CLIA certification on January 13, 2023.